Townsend Leather is a BEST PLACE TO WORK!
For the second time this year, Townsend Leather has been recognized for being a truly great place to work!
The Albany Business Review recently announced the 2014 Top 30 Best Places To Work in the Albany Area and Townsend Leather made the list!
We are so excited and proud to receive this honor. Especially after already being recognized by the Times Union as a Top Work Place for 2014 earlier this year!
This honor is given to Townsend as a result of employee surveys sent out by the prestigious and tough-reviewing Albany Business Review.  Because of the love shared and expressed by Townsend partners for Townsend Leather and their work here, we were chosen as one of the Top 30 workplaces in the entire greater Albany area.
Partners expressed praise for Townsend Leather's leadership, culture, benefits, and work environment among many other aspects of work life. Everyone here at Townsend has such a high level of trust and feels valued for their individual and team contributions.  It is exciting that this love of Townsend, that everyone here knows and feels, will continue to be shared and spread throughout the community with this announcement.
We loved the Albany Business Review's theme this year, "Companies that Rock!"  We've been saying it for years, now we have it in writing – Townsend Rocks!  The award show was a blast, with rockin' tunes, costumes, "music videos" and everything! Townsend was honored to bring a group of 20 Partners to accept the award and celebrate together.  Townsend was just one of 6 companies in the 101-175 Employees Category, to be named a Best Place to Work, and just one of 2 manufacturers to make the list, AND the only company from all Fulton County to make the list!  A truly fantastic honor for Townsend and its Partners.
Scroll along below to see just a few of the snapshots and highlights from this lunchtime event.  Townsend partners are always up for a party and this was no exception.  Look at the smiles and expressions in the photos below, everyone was so happy to be there representing Townsend.  There were laughs, stories, air-guitaring, and good times being had all around.  A couple of us even got to see Elvis!
But, silliness and jokiness aside – this was truly a significant moment for Townsend Leather and all of us partners.  A moment to take a step back, look at our year, look at our company, look at our team – and feel tremendous pride at the things we have accomplished and the people we are.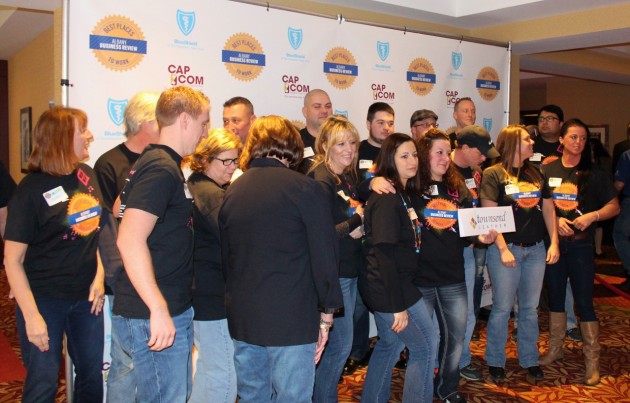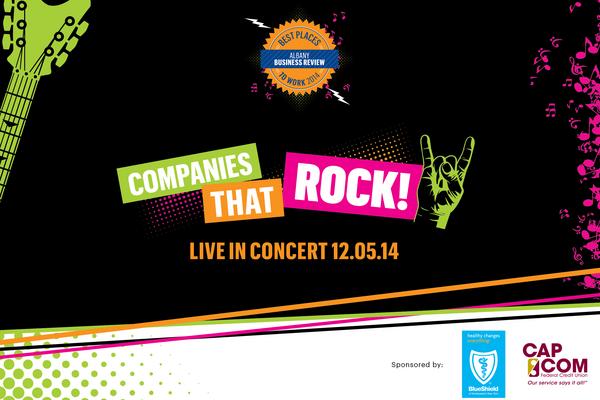 You can also see some other photos and info at the Albany Business Review's site:
<script height="185px" width="323px" src="http://player.ooyala.com/iframe.js#ec=13MWw0cjqNZkav61muGWj3m6zXs1XQSV&pbid=fec51c62b8a74fc394b14c4195e53ab6″></script>
This honor also comes at the close of our fiscal year and it is exciting to know that we are not just a bunch of people that love working together, and have lots of fun, but we get stuff done too!  This has been one of Townsend's busiest and most effective years.  We have been creating new products, getting into amazing projects, and pleasing customers and fans all over the world.  It has been a really great year and it is so meaningful to look back at a year so full of heartfelt value.
Thanks for being a Townsend Leather fan.