For the LOVE of Leather, Reason 2 – It's Natural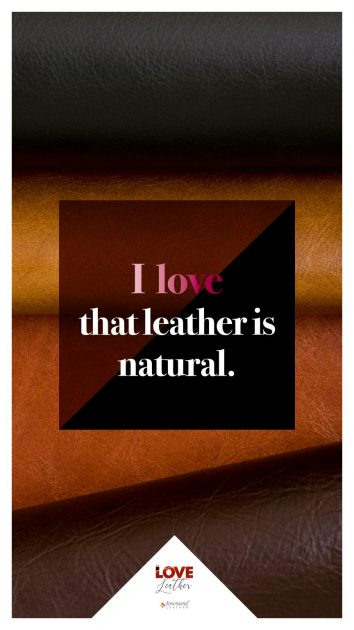 another reason we LOVE leather.
Today's reason,
"I love that leather is natural."
LEATHER IS FIRST AND FOREMOST A PRODUCT OF NATURE.
Because of this, there is an inherent natural beauty and uniqueness to each and every hide or skin. Leather is not made of plastics and is not engineered out of machine-made parts. In fact, at Townsend Leather, we believe the very best leathers are altered as slightly as possible from their natural state. Our leather craftspeople, with years of experience in the art of leather-making, seek to enhance the natural characteristics of each hide, not over-engineer or hide them.
Leather has a beautiful connection to the earth and nature. It has a unique natural snowflake type beauty in that each hide has a history and its own story to tell. Choosing leather means recognizing this connection to nature and pays homage to our beautiful world.
This post shows two other companies' expressions of the natural beauty of leather.
See how this all started, www.townsendleather.com/2014/lifestyle/for-the-love-of-leather